Water Heater Repairs & Service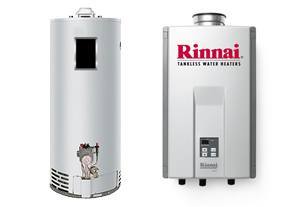 Water heaters are an incredibly important part of your plumbing system. They help you keep your home comfortable and safe, and they're crucial to the day lives of you and your family. If you encounter any problems with you water heater, it's extremely important that they're taken care of as quickly and possible. At Mathis Plumbing & Heating Co., Inc., our Greenwood water heater repairs and service experts offer our customers reliable solutions to their hot water heater problems.
Your water heater is almost always under a significant amount of pressure and stress, and it's made up of many smaller parts that all need to be functioning properly in order for the water heater to operate well. If you notice that your water heater is having any problems at all, call the professional plumbers at Mathis Plumbing & Heating Co., Inc. as soon as possible to have quality repairs performed.
Prompt, Professional Repairs
When you experience any problems with your home's water heater, our professional plumbers in Greenwood, SC will be be on the job as soon as possible. We'll make sure that your water heater is fully repaired and in the best condition possible, and we'll always guarantee your complete satisfaction with our work. We have a tremendous amount of experience and expertise, so we'll always be able to find and eliminate the source of any water heater problems quickly and professionally.
Water Heater Tune-Ups and Maintenance Services
Our professional Greenwood water heater repair and maintenance specialists recommend that you have a tune-up of your water heater at least once a year. During a tune-up, we'll find any problems that may not otherwise be noticed until they become major issues, which helps to prevent expensive repairs in the future. Water heater maintenance will also keep your water heater running as efficiently as possible, which can save you money on energy costs each month.
During a water heater tune-up, our Greenwood plumbing experts will check all of the components of your water heater to make sure they're working properly and not creating problems:
We'll check your safety relief valve and emergency shutoff valve to make sure that your water heater is as safe as possible in case a problem does occur.
We'll also test the water temperature to make sure it's at an optimal level. It should be warm enough to take a hot shower comfortably, but not so warm that it could cause any safety concerns.
Then we'll inspect your burner assembly, check the filters, and test the water pressure and power supply that's heating the water.
If it needs to be done, we'll flush out the system to get rid of any debris that may cause a problem with the efficiency of the machine, and could lead to much larger problems in the future.
Our Plumbers Provide These Detailed Water Heater Repair Services
Hot Water Heater Repairs
Water Heater Replacement
Tankless Water Heater Repairs
Water Heater Repairs
Gas Water Heater Repairs
Electric Water Heater Repairs
Repairing Water Heaters
Electric Hot Water Heaters
Water Heaters
Water Heater Tanks
Plumbing Repairs
Hot Water Heaters
If you need a professional for water heater repairs or maintenance, please call our Greenwood plumbers at 864-229-7117 or complete our online request form.