Easy Water Filtration Systems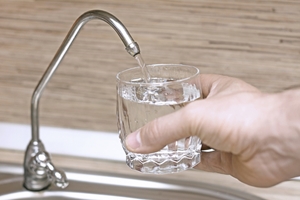 Although you probably take it for granted most of the time, having water that's in great condition in your home is one of your biggest priorities. A water filtration system is a relatively simple and very effective way to control your home's water quality and reduce a large variety of contaminants. There are many different kinds of filters, and each is well suited to different purposes. The professional plumbers at Mathis Plumbing & Heating Co., Inc. can help you decide on which would be the best choice for your family and your home. We're the local source for easy water filtration systems in Greenwood, SC and the surrounding areas.
We understand that water quality is important to you, your family, and your home, so we'll always work hard to make sure that your water filtration system can provide you with the highest quality water possible. We'll help you choose the best whole house water filtration system for your home, then we'll provide you with a high quality installation.
Symptoms of Hard Water
A filmy haze on your drinking glasses
Whitish scaly deposits on your faucets, shower doors or tea kettle
Scaly deposits you can't see, but nevertheless are damaging the inside of your pipes, dish washer, and other appliances
Dry, dull skin and hair
Whites that turn yellow in the wash, and colors that fade
Other Common Water Problems
Acidic Water: Water with a low pH factor (less than 6.5) can be highly acidic and corrosive. If, for example, you notice a blue-green stain on your laundry, sinks or drains, chances are your water needs to be treated. Acidic water also can leach unhealthy levels of metal ions—such as lead, manganese, and copper – into your fresh water supply.
Excess Iron: How can you tell if there's too much iron in your water? By the brown stains in your toilet or on your clothes—definitely not a pretty sight.
Chemical Contamination: This is the most serious of all water problems. Excess levels of radon, industrial waste, chlorine, and other chemicals can cause serious health issues that can easily be avoided with water treatment.
Benefits of an Easy Water Filtration System:
Protects Your Home: All of your appliances and fixtures will be protected against scale build-up, low pH, and iron residue. That means they'll work at full capacity for a longer period of time!
Healthier Living: Hard water problems can be removed without removing beneficial minerals or adding sodium to your water.
Low Maintenance: Easy Water Filtration Systems require very low to no maintenance.
Our Greenwood plumbing company provides installation, repairs, and maintenance services for most major brands of water filtration systems. Call today for more information on our water treatment services.
If you are interested in easy water filtration systems, please call our Greenwood plumbers at 864-229-7117 or complete our online request form.