Sink Drains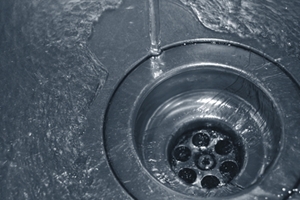 A clogged sink drain can be a big inconvenience and difficult to remedy. Often times, the reason for the clog is deep down in the drainage system where retail drain cleaning solutions can't reach or fix. If you have a clogged kitchen or bathroom sink, call the Greenwood drain cleaning professionals at Mathis Plumbing & Heating Co., Inc. We'll have your sink drain unclogged and draining again in no time. Our plumbers are always on time, clean, polite and highly trained in the plumbing profession. We repair all makes and models of faucets, toilets, and sink drains in Greenwood, SC and the surrounding areas. Plus, our trucks are fully stocked with plumbing parts to assure we can fix most jobs in a single visit.
Our professionals will do whatever it takes to ensure that your sink drains are properly installed and in great condition so that your sinks and your entire plumbing system can always function well.
Sink Drain Installation
If you're involved in a remodeling or construction project, or if you're simply adding a new sink to your home, it may require the installation of a sink drain. Our plumbers can provide you with any sink drain installations you may need, and we'll always guarantee your complete satisfaction with our work.
From sink drain installation to fixing leaky faucets, you can count on Mathis Plumbing & Heating Co., Inc. Not only can we fix your leaky faucets, but our Greenwood plumbers can also help you find the perfect sink and faucet combination for your budget. Our professionals are always ready and eager to tackle any job that you need assistance with.
Our Sink Drain Services
Bathroom Sinks
Kitchen Sinks
Stainless Steel Sinks
Commercial Sinks
Installing Sinks
Fixing Sinks
Sink Repair
Unclogging Sink Drains
Bathroom Fixtures
Sink Faucets
Sink Basins
Sink Drains
Why Hire Us For Your Sink Drain Services?
Mathis Plumbing & Heating Co., Inc. has been providing plumbing and drain cleaning services to home and business owners since 1952. Our plumbers have extensive experience, and we'll always be able to provide you with the best service and workmanship possible. Whether you need a sink drain repaired, installed, or maintained, our drain cleaning company will always be ready and eager to tackle the job, and we'll always guarantee your complete satisfaction with our work.
If you need a professional to install or repair sink drains in Greenwood, SC or anywhere nearby, please call 864-229-7117 or complete our online request form.