Sewer Smell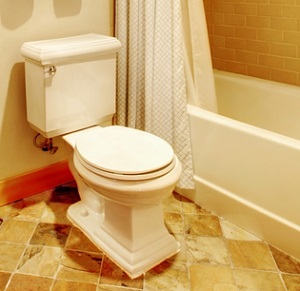 If you notice any strange odors in your bathroom or any other part of your home near any drains, pipes, or plumbing system, your home's sewer lines may be emitting smells that need to be dealt with immediately. At Mathis Plumbing & Heating Co., Inc., your Greenwood drain cleaning and sewer repair expert, we can find and eliminate the problem your sewer line is having that's causing that terrible smell so you can breathe a breath of fresh air. When your home is suffering from sewer smell in Greenwood, SC or any of the nearby areas, don't hesitate to give our drain cleaning company a call for a reliable solution.
We offer a number of sewer services in Greenwood, SC and the surrounding areas, from sewer cleaning to sewer line repairs or drain cleaning, and we'll be able to determine not only what problems are causing this sewer smell, but also the best ways to treat them. Our professional Greenwood sewer repair contractors have years of experience and training, and we'll work hard to make sure that your sewer lines are in excellent condition. We'll provide you with quality workmanship, and we'll always guarantee your complete satisfaction with our work.
Our Sewer Repair Services
Sewer Repairs
Getting Rid of Sewer Smell
Drain Cleaning
Sewer Jetting
Sewer Cleaning
Sewer Line Repairs
Septic Tank Repairs
Water Line Repairs
Plumbing Repairs
Plumbing Maintenance
Sewer Maintenance
Unclogging Sewer Lines
Why Is There A Sewer Smell In Your House?
It's never pleasant to notice a sewer smell in your home. The first thing you're likely to be concerned about is how the smell can encroach on your comfort. But there are other reasons that you should be concerned when you start to smell sewage:
Firstly, these smells almost certainly mean that you have some type of problem with your sewer, drains, or venting systems that need immediate professional attention.
Secondly, gasses that generate these sewer smells can be dangerous to have in your home.
Another common reason that a sewer smell might be present in your house is that the vent pipe has become clogged. Since it is the job of this pipe to vent sewer gasses out of your home, it is not surprising that a blockage in this system could cause the odors to build up inside.
Call our professional drain cleaning company in Greenwood, SC as soon as possible to have these problems diagnosed, and we'll be looking forward to helping you find the best possible solutions. Whether the problem is being caused by pipe leaks or a low water level in your toilet, we'll be able to find and repair it as quickly, thoroughly, and accurately as possible.
If your home is plagued by sewer smell, please call our Greenwood drain cleaning company at 864-229-7117 or complete our online request form.