Ware Shoals Plumbers, Air Conditioning & Heating Contractors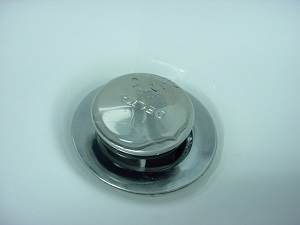 A company like Mathis Plumbing, Heating and Air has something special. As family owned and opperated businesss we are now celebrating 60 years of continuous plumbing service in the Ware Shoals area. Over the years, we've looked after each other. And that includes the countless employees who have helped us serve your indoor comfort needs over the years. Today, we appreciate more than ever the opportunity to serve you. While we started as a Ware Shoals plumber and heating contractor, today we offer more services, state-of-the-art products, and brand new ways to help cut your energy costs than ever before.
So if you are looking for quality plumbing repairs from a Ware Shoals plumber you can rely on, or HVAC maintenance services from certified technicians that care about treating you and your home with respect. You can count on Mathis Plumbing, Heating and Air for all your plumbing, heating and air conditioning service needs in the Ware Shoals, SC area.
Air Conditioning Repairs in Ware Shoals, SC
When your Ware Shoals home isn't the right temperature, you can be completely miserable. That's why getting your Ware Shoals air conditioner repaired quickly is important. No one wants to suffer through the heat of a long summer day in South Carolina!
At Mathis Plumbing & Heating Co., Inc., our goal is to keep your home or business comfortable year-round with prompt, professional air conditioning repair services. We service all major brands of air conditioners, and our Ware Shoals air conditioning contractors are experienced in working with commercial and residential air conditioning systems.
Whether you need leak detection and repair, installation of central air conditioning systems, AC maintenance, or system troubleshooting and repair, the staff at Mathis has you covered. We can provide you with a free estimate, and get your Ware Shoals AC working properly again in no time.
Ware Shoals Heating Repairs
As cold weather draws near, every Ware Shoals homeowner starts to wonder about their heating system. Will it kick on? Will it make it through another season? Should we install a new heating system? If so, what kind? But really the most important step to take before starting your heating system for the season is to have it inspected by a licensed professional heating contractor in Ware Shoals, SC.
Your heating contractor in Ware Shoals, SC will clean your heating system, see that it is in good working order, and will also make sure to recommend any parts that will need to be serviced or replaced. If you are in need of a new heating system or just need furnace repairs in Ware Shoals, SC, call us today.
Your Local Ware Shoals Plumber
Our expert Ware Shoals plumbers have years of experience helping local families and business owners with all their plumbing needs. When you need plumbing repairs in Ware Shoals, SC, rest assured knowing that each of our trucks are equipped with at least 2,000 parts and fixtures, meaning we can complete most jobs with just a single visit to your home. We also provide complete bathroom, kitchen, laundry & utility room installations and upgrades. If it has to do with plumbing in Ware Shoals, SC, our plumbers can do it all.
If you are looking for a professional Ware Shoals plumber, heating and air conditioning company then please call 864-229-7117 or complete our online request form.