Savannah Lakes Plumbers, Air Conditioning & Heating Contractors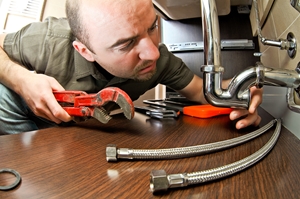 We are a family owned and operated plumbing company that has been providing Savannah Lakes with plumbing repair services for more than 60 years, Mathis Plumbing & Heating Co., Inc. is the Savannah Lakes plumber and heating contractor you can rely on for quality services. We may have started as a small plumbing and heating company back in 1952, but today we offer more services, state-of-the-art products, and brand new ways to help cut your energy costs.
Our expert HVAC contractors and plumbers in Savannah Lakes, SC have a wealth of experience and knowledge helping local families and business owners with all their plumbing and HVAC needs. We also have a customer-centric track record of helping you avoid problems in the first place. But when you do find yourself in need of plumbing, heating, or air conditioning repairs in Savannah Lakes, SC, rest assured knowing that each of our vehicles comes fully equipped with at least 2,000 parts and fixtures, meaning we can complete most repair jobs with just a single visit to your home.
Air Conditioning Repairs in Savannah Lakes, SC
Our Savannah Lakes air conditioning services team will make sure your AC unit is always running the way it should. If its not, you know you can trust Mathis Plumbing & Heating to make all necessary air conditioning repairs or replacements, and get the work done on time and on budget. We pride ourselves on not only providing the best quality work and product, but also making sure those services are provided to you at fair and reasonable price, with your best interest always at the top of our priorities.
Heating Repairs in Savannah Lakes
Winter is just around the corner, make sure your Savannah Lakes heating system is in good repair and ready to go. Mathis Plumbing & Heating Co., will carry out any inspections and repairs to your heating system necessary to keep you warm and comfortable all winter. Your heating system is full of parts and wiring, so there is a lot that can go wrong, not to mention the ducting system and electrical components that your heating system relies. So why would you trust your heating system to anyone other than a licensed and experienced professional. Don't freeze all winter - call Mathis today for heating repairs in Savannah Lakes, SC!
Savannah Lakes Plumber
Sometimes a clogged drain in a sink, shower or bath can be inconvenient, and sometimes it can wreck havoc on your home. On top of that, many people do not know that the kitchen sink, bathtub and laundry drains are all connected in multiple places, and what happens in one can affect the other. So when you have a clogged drain, it can effect more of your Savannah Lakes plumbing system than you might expect. That's why Mathis Plumbing & Heating Co., Inc. offers professional drain cleaning in Savannah Lakes, SC that is 100% satisfaction guaranteed. Our professional Savannah Lakes plumbers are experienced, educated and use the latest technology designed to get out every clog.
We offer reliable, professional and prompt plumbing services in Savannah Lakes, SC with up front pricing. So if you have plumbing issues, you can count on the plumbers at Mathis for quality results every time.
If you are looking for a professional Savannah Lakes plumber, heating and air conditioning company then please call 864-229-7117 or complete our online request form.