Hodges Plumbers, Air Conditioning & Heating Contractors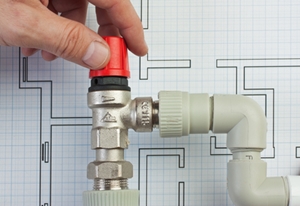 Special is how you could describe a family-run business - especially one like Mathis Plumbing & Heating Co., Inc. We are now celebrating 60 years of joyouse and continuous Hodges HVAC & Plumbing service. Over the years we have served your indoor comfort needs. Today, we appreciate more than ever the opportunity to continue to serve you. While we started as a Hodges plumber, heating and air conditioning company, today we continue to grow and offer more services, state-of-the-art products, and brand new ways to help cut your energy costs.
Whether you are looking for quality plumbing repairs from a Hodges plumber you can rely on or HVAC maintenance services from certified technicians that care about how they treat you and your home , you can count on Mathis Plumbing & Heating Co., Inc. for all your Hodges plumbing service needs and HVAC requests.
Hodges Air Conditioning
Your Hodges air conditioner is one of the hardest and most used pieces of equipment in your home. It chugs along through all the hot and humid months that are Hodges, SC's summer. So when it does come to servicing or replacing your AC, make sure that you trust a professional and licensed Hodges air conditioning repairs team like Mathis Plumbing & Heating Co., Inc. When you use us for your air conditioning needs you know you have a trusted partner working on your home. You can have the peace of mind that everything will be handled with the attention to detail and care that you deserve, because at Mathis Plumbing & Heating Co., Inc. your happiness is our business.
Hodges Heating Repairs
As cold weather sets in, most Hodges homeowners begin to wonder about their heating system. Will it even turn on? Will it make it through another season? Should a new system be installed? Before you even start your heating system this winter, make sure to have it inspected by a licensed professional heating contractor for heating repairs in Hodges, SC.
Your Hodges heating contractor will get your heating system cleaned and make sure it is in solid working order. We will also recommend any parts that it will need serviced or replaced in the near future. If you looking for a new heating system, or need repairs to an exiting one, call us today.
Hodges Plumber
Sometimes you need Hodges plumbing repairs, when you do you can rest assured knowing that each of our vehicles comes fully equipped with at least 2,000 parts and fixtures. What this means for you is we can complete most jobs with just a single visit to your home. We can also provide all of your complete bathroom, kitchen, laundry & utility room installations and upgrades generally with in one trip.
No matter you have a leaky faucet or a busted pipe in your Hodges home, you can rely on Mathis Plumbing & Heating Co., Inc. for timely repairs and installations. Our plumbers service a wide range of residential and commercial Hodges plumbing systems from drip to main, and we will only ever install quality plumbing components and fixtures.
See What Customers in Hodges, SC are Saying About Us
Mathis Plumbing & Heating Co., Inc. is Rated: 5 / 5
based on these 2 happy customer reviews.
---
"The guys were very prompt, knowledgeable and professional. Thanks for taking care of our problem so quickly and for not charging us an outrageous fee."
---
"Thank you so very much for your prompt service. We are very satisfied with both your product and follow-up."
---
If you are looking for a professional Hodges plumber, heating and air conditioning company then please call 864-229-7117 or complete our online request form.