Greenwood Plumbers, Air Conditioning & Heating Contractors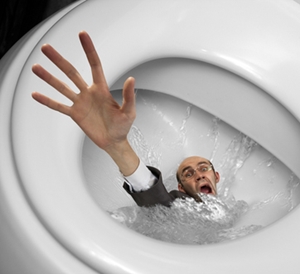 Mathis Plumbing & Heating Co., Inc., makes sure you are the most important "product" we provide is your increased home comfort, safety and, ultimately, peace of mind. Well beyond superior products and service, our Greenwood plumbers and HVAC technicians adhere to a code of conduct and a very strict set of company guarantees you can count on...no matter what. Our expert Greenwood plumbers and HVAC contractors have years of experience helping locals with all their plumbing and HVAC needs. So when the need arises, look to Mathis for all the heating, air, and plumbing services you need. Installation, maintenance, to repairs no job is to small, our plumbers, heating and air conditioning services company can do it all!
Greenwood Air Conditioning
Moving parts is just the start to your HVAC system: compressors, fans, ducts, heat pumps, lines, hoses, and so much more makes up the system that keeps your house cool and comfortable all summer long. With all these wonderful parts interacting with each other, sooner or later something is bound to go wrong. Thats where Mathis Plumbing & Heating Co., comes in. We can make sure that your Greenwood air conditioning unit is running right, and if anything does need to be fixed we can take handle that too. We can do most air conditioning repairs in Greenwood, SC in a single trip, too, because our service trucks are fully stocked. And when does come time to replace your whole air conditioning unit, we will be more than happy to take make that as easy as we can as well. You know Mathis Plumbing & Heating Co., will always be behind you ready to make sure your air conditioner will always keep you cool.
Heating Repairs in Greenwood, SC
As cold weather approaches, every Greenwood homeowner begins to worry about their heating system. Will in kick on? Will it last through another season? Should we install a new system? If so, what kind? The most important step to take before starting your heating system for the season is to have it inspected by a licensed professional for heating repairs in Greenwood, SC.
Your Greenwood HVAC contractor will clean your heating system, make sure it is in good working order, and will also recommend any parts that will need to be serviced or replaced in the near future. If you are looking for a new heating system or repairs to an exiting one, call us today.
Greenwood Plumber
When you need plumbing repairs in Greenwood, SC, rest assured knowing that each of our trucks are equipped with at least 2,000 parts and fixtures, meaning we can complete most jobs with just a single visit to your home. We also provide complete bathroom, kitchen, laundry & utility room installations and upgrades.
Whether you have a leaky faucet or a busted pipe, you can rely on Mathis Plumbing & Heating Co., Inc. for timely plumbing repair. We service all aspects residential and commercial Greenwood plumbing systems from drip to main, and we install only quality plumbing components and fixtures.
See What Customers in Greenwood, SC are Saying About Us
Mathis Plumbing & Heating Co., Inc. is Rated: 5 / 5
based on these 2 happy customer reviews.
---
"I want to take this opportunity to thank you for repairing our broken water meter Saturday night. From the time that we called you on your emergency number and your response to us by phone, shows a true professional at work. The work was done quickly and satisfactory and we had hot water again. We come in contact with a lot of people on a daily basis and I can assure you that we will still recommend you to anyone that has plumbing needs. Thanks again for a good job"
---
"I would like to thank Mathis Plumbing Company for coming to our rescue during our recent problems with our heating and cooling system. During our regular yearly inspection, your always dependable crew spotted a rusted out leak in our air conditioning unit. Knowing it would soon be time to switch our heating system they immediately alerted me to the danger involved, namely a carbon monoxide leak. I could not have asked for two nicer and more knowledgeable young men who spent 10-hour days installing the system. You must be very proud of the way they represent your company. The quality of the new system is obvious, in that we have already begun to see a monthly fuel cost savings. Thanks again for being there for us"
---
If you are looking for a professional Greenwood plumber, heating and air conditioning company then please call 864-229-7117 or complete our online request form.