Due West Plumbers, Air Conditioning & Heating Contractors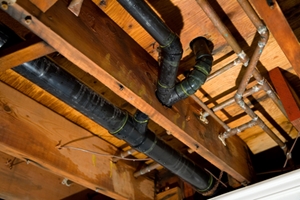 We are a family owned and operated plumbing company that has been providing Due West, SC locals with plumbing repair services for over 60 years. Mathis Plumbing & Heating Co., Inc. is the company you can rely on for quality services. While we started as a small Due West plumber and heating company back in 1952, today we offer more services, state-of-the-art products, and brand new ways to help cut your energy costs.
Our Due West plumbers and experts have years of experience helping local families and business owners with all their plumbing & hvac needs. We also have a customer-friendly track record of helping you avoid problems in the first place. When you do find yourself in need of repairs or installations, you can rest assured knowing that each of our service vehicles are completely equipped with at least 2,000 parts and fixtures, meaning we can complete most jobs with just a single visit to your home.
Air Conditioning Repairs in Due West, SC
Compressors, fans, ducts, heat pumps, lines, hoses, and so much more makes up the system that keeps your house cool and comfortable all summer long. With all those wonderful parts working in concert with each other, sooner or later something is bound to go wrong. Thats where Mathis Plumbing & Heating Co., comes in. We can make sure that your AC unit is running right, and if anything does need to be fixed we can take care of that too. With our fully stocked and ready to roll service vehicles we can do most air conditioning repairs in Due West, SC in just a single trip out to your house. If does come time to replace the whole unit, well we would love to take care of that as well. With Mathis Plumbing & Heating Co., at your back your air conditioner will always be ready to cool.
Due West Heating Repairs
Cold weather is approaching, and every Due West homeowner is starting to wonder, will the heat kick on? Can our heater make through another season? Maybe its time for a new system? What brand, what type? But before you go any further don't mis the most important step. Before starting your heating system for the season, have it inspected by a licensed professional Due West Heating Repairs Contractor.
Your Due West heating contractor will clean your heating system, check to make sure it is in good working order, and will also recommend any parts that will need to be serviced or replaced. If you have a heating system that is in need of repair or just need a new system put in make sure to give us a call today.
Due West Plumber
When you invite our Due West plumbers into your home, you will encounter not only expertly trained service, but Due West plumbers who are trained to deliver to you a tailored and unique service experience.
This experience includes treating you and your home with respect. We enjoy our work and it shows! We look forward to welcoming you as a customer and being your preferred plumber whenever you have a plumbing problem in your Due West home. Whether you need a plumbing repairs in Due West, SC, a plumbing upgrade, or just need a service plumber, Mathis Plumbing & Heating Co., Inc. has you covered.
See What Customers in Due West, SC are Saying About Us
Mathis Plumbing & Heating Co., Inc. is Rated: 5 / 5
based on these 2 happy customer reviews.
---
"Mathis Plumbing has consistently provided us with prompt, courteous and professional service. In an age when honesty and integrity are hard to come by, it is great to find a company with such high standards. They do outstanding work at fair prices and we never hesitate to leave them alone in our home because we know that they will treat our home as if it were their own. We have used Mathis since 1993 and the reason we haven't looked for anyone else to take care of all our Greenwood Plumbing needs is because they are just that good"
---
"I want to thank you for the prompt work of fixing our sewer problems. The residents were real happy the way you had their services back in order. Also thank you for fixing our sprinkler system"
---
If you are looking for a professional Due West plumber, heating and air conditioning company then please call 864-229-7117 or complete our online request form.