Repiping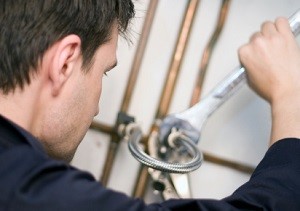 Repiping refers to the total replacement of plumbing systems in your home. There are many reasons for repiping in Greenwood, SC and the surrounding communities. An aging system is ripe for problems. Old pipes may contaminate the water supply or begin to leak.
Ineffective materials are another reason for repiping. For instance, polybutylene pipes have been proven as ineffective and can fail without warning. They are no longer used for new constructions, but many homes and buildings still have them. Many question the safety of PVC pipes as well. Some brass fittings fail when they are dezincified. They also pose a danger to water supplies and property.
The professional plumbers at Mathis Plumbing & Heating Co., Inc. can provide you with quality repiping services to prevent these problems from occurring. If your home has galvanized piping and is over 40 years old, or if you notice water pressure dropping or temperature fluctuations when you flush a toilet or turn on a faucet, call us today to schedule your repiping services. Our plumbers are all licensed and experienced professionals, and we'll be able to guarantee high quality workmanship at every job that we perform. We're the plumbing company locals trust whenever they need repiping in Greenwood, SC or the surrounding areas.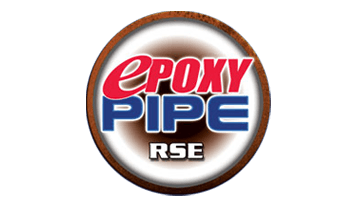 Our Repiping Technicians Offer These Services
Repiping
Pipe Replacement
Pipe Repairs
Water Pipe Repairs
Copper Repiping
Copper Pipe Repair
Sewer Line Repairs
Copper Piping
Pipe Lining
Water Line Piping
Copper Plumbing
Plumbing Repairs
Why You Should Hire Mathis for Repiping
Repairing, replacing, or repiping your water line is a difficult job that requires expertise and training. If you are in need of repiping services, call our Greenwood plumbers today. At Mathis Plumbing & Heating Co., Inc., our Greenwood plumbing services team is trained and experienced in dealing with water pipe line repairs and repiping services.
We have been providing Greenwood and the surrounding communities with quality plumbing repair services for over 60 years. Our plumbers are skillful, reliable, and known for providing quality customer service. Call us today for an estimate on the cost of your repiping project.
Signs That You Need to Replace Your Pipes
Contact our professional plumbers if your pipes are showing signs of aging, degeneration, rust, or low water pressure.
Age: Older pipes start to experience more problems as they age, and they eventually reach a point at which repairs are not worthwhile.
Rust: Rust can lead to the physical deterioration of pipes. If it's allowed to spread throughout your pipe system, the area that you need to have repiped will be much larger.
Water Pressure: Low water pressure is a strong sign that there are serious problems in your pipeline.
If you need a professional for repiping in Greenwood, SC or any of the surrounding areas, please call 864-229-7117 or complete our online request form.