Repiping Alternatives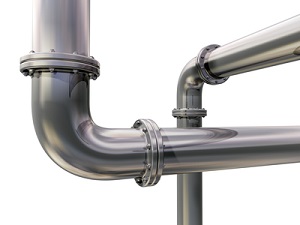 Repiping is traditionally the most common solution to any serious problems with the pipes in your plumbing system, but there are some great alternatives to repiping that can be an excellent option depending on the particular problem that you're dealing with. Epoxy pipe restorations and other repiping alternatives in Greenwood, SC and the surrounding areas are innovative and effective alternatives to re-piping services that the professional plumbers at Mathis Plumbing & Heating Co., Inc. can provide you with.
There are a number of advantages that alternatives have over repiping services, including:
Significant reduction in inconvenience
Dramatic reduction in project duration
Zero to minimal wall, floor, or ceiling intrusion
Minimal to no reconstruction necessary
Life expectancy extension for restored pipes
Safer and healthier water in your home
Our professional Greenwood plumbers use state-of-the-art plumbing technologies, and we'll help you find the perfect repiping alternatives for your specific needs. We're the local specialists when it comes to repiping alternatives in Greenwood, SC and the surrounding communities. You can trust our expertise.
Epoxy Pipe Restoration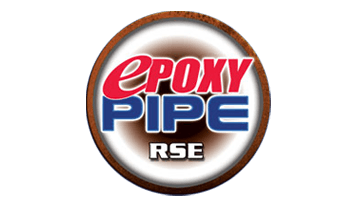 Water Pipe Restoration
Our Re-pipe Alternative Includes These Detailed Services
Repiping Alternatives
Epoxy Pipe Lining
Repipe Alternatives
ePipe Lining
Water Pipe Repairs
Pipe Lining Alternatives
Pipe Replacement Alternatives
Epoxy Pipe Replacement
Replacement Pipe Lining Alternatives
Epoxy Coating
Epoxy or ePipe coating is highly acclaimed. It provides a barrier coating and effectively seals any preexisting pinhole leaks and eliminates future corrosion of metal pipe systems. If abatement is a main concern for your project, epoxy coating is a great method to use. Our professional plumbers in Greenwood, SC can provide you with high quality epoxy coating services, and we'll always guarantee your complete satisfaction with our work.
Cured in Place Pipe (CIPP)
Cured In Place Pipe (CIPP) technology renews the and restores pipes without needing to tunnel or trench any part of your home or landscape. CIPP offers the same structural characteristics as a schedule 40 PVC pipe. CIPP utilizes a a seamless liner that eliminates the need for joints, which increases flow.
Epoxy Spin Casting (Semi-Structural)
Epoxy spin casting is ideal for pipes with a larger diameter that would otherwise need to be replaced. Our plumbers use a specialized rig to to apply the epoxy pipe lining to larger pipes.
Why Hire Our Plumbers for Repiping Alternatives?
Mathis Plumbing & Heating Co., Inc. has been providing high quality plumbing services to home and business owners since 1952. All of our plumbers are licensed, trained, and experienced professionals who can always provide you with the highest quality workmanship possible. Our Greenwood plumbing services team will be able to assess to problems that you're experiencing with your pipes and help you decide on whether repiping or any repiping alternatives would be the best solutions.
If you are interested in repiping alternatives, please call our Greenwood plumbers at 864-229-7117 or complete our online request form.