Process Piping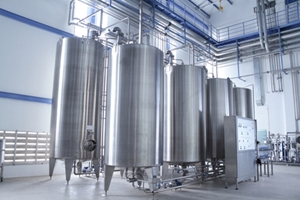 Process piping in Greenwood, SC and the surrounding areas is a complex and specialized trade that requires skill, knowledge and experience. At Mathis Plumbing & Heating Co., Inc., we have been in the plumbing industry since 1952. Our expert plumbers can handle all your commercial plumbing needs, including process piping, and we'll always be able to guarantee your complete satisfaction with our work.
All of our plumbing contractors are licensed, trained, and experienced professionals who can provide you with the highest quality workmanship and most professional customer service possible. We'll always strive to ensure that the work we provide to you is thorough, prompt, and accurate, and we'll do whatever it takes to ensure that you're completely satisfied with all of the services we provide.
What is Process Piping?
Process piping is a form of pipe work used to transport materials used in industrial processes and manufacturing. It is specially designed for particular applications to ensure that it will meet health and safety standards, in addition to suiting the needs of a given manufacturing process.
At Mathis Plumbing & Heating Co., Inc., we follow all standard regulations for process piping. If your commercial building is in need of process piping, contact our experts today for more information.
Our Process Piping Services
Commercial Plumbing Installation
Commercial Piping
Process Piping
Commercial Plumbing
Piping Process
Process Plant Pipes
Piping Engineers
Piping
Commercial Pipe Installation
Pipe Replacement
Pipe Repairs
Pipe Design
Our Professional Process Piping Services
Our professionals adhere to the strictest standards in safety, and we can provide every aspect of any process piping job, from fabrication and installations to repairs and retrofitting services. We fabricate, install, and test your process piping systems, then we get them into full operation. We have experience manufacturing piping systems such as:
Air
Boiler Feed
Chemicals
Chilled Water
Cryogenic Systems
Food
Fuel
Oil
Gas
High or Low Pressure Steam
Laboratories
Pharmaceuticals
Vacuum Systems
Compressed Air
Waste Treatment
We'll work with you directly to design your process piping system, and we'll do whatever it takes to make sure that it's perfect for your commercial property. We'll be involved with the project from beginning to end, and we look forward to working with you.
Why Hire Us For You Process Piping Services?
Our Greenwood commercial plumbing professionals have extensive experience and training, and, perhaps more importantly, our company is dedicated to providing quality service to every one of our commercial clients. You can always rely on us for excellent work, and we'll never consider a job complete until you're completely satisfied.
If you need a professional for process piping in Greenwood, SC or any of our nearby service areas, please call 864-229-7117 or complete our online request form.