Pin Hole Leaks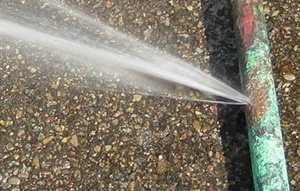 Pin hole leaks in Greenwood, SC and the surrounding areas commonly occur in copper pipes, and while they are technically small leaks, they can cause a significant amount of damage to your home and your plumbing system. At Mathis Plumbing & Heating Co., Inc., our professionals can provide you with thorough and accurate repairs for any pin hole leaks that occur in your home's plumbing system. We'll be able to determine the precise location of the leaks, then we'll make sure that they're thoroughly eradicated.
Our plumbers in Greenwood, SC are all licensed professionals with extensive training and experience, so we can always provide you with the highest quality workmanship. We understand how important your plumbing system is to your home and your family, so we'll always strive to meet or exceed your expectations with our leak repair services. We'll make sure that any pin hole leaks are totally repaired, and we'll guarantee your complete satisfaction with our work.
Our Pin Hole Leak Repair Services
Pinhole Leaks
Water Pipe Leaks
Leak Detection
Repairing Leaks
Water Pipe Restoration
Ace Duraflo Process
Pipe Repairs
Leaky Water Pipes
Water Leaks
Leaky Pipes
Epipe restoration
Pipe Lining
Repiping
Epoxy Pipe Restorations
Leak Testing
Plumbing Repairs
What Causes Pin Hole Leaks?
Pin hole leaks in copper piping is often due to pitting inside the pipe. (Sometimes this is caused by poor water quality, and could indicate the need for water treatment services.) The inside of the pipe flakes off to cause a hole on the pipe's interior that eventually gets through to the outside. These pin holes are often are given away by the green spot that usually is seen on the outside of the copper pipe first, so you should be on the lookout for this indicator. Check out the videos below for a great solution for fixing leaky pipes, such as our ePipe restoration and epoxy pipe lining services.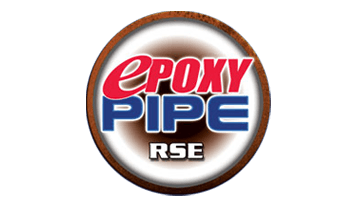 Professional Pin Hole Leak Repairs in Greenwood & Nearby
Pin hole leaks can cause significant damage to your home's slab, so it's very important that you have them repaired as soon as possible once they occur. If you notice any signs of pin hole leaks, call our professional Greenwood plumbing repairs team as soon as possible to have them repaired in order to protect your home and your plumbing system.
Our Greenwood plumbers will always be able to to provide you with high quality leak detection and repair services, and we'll make sure that your entire plumbing system is functional and efficient.
If you need a repairs for pin hole leaks, please call our Greenwood plumbers at 864-229-7117 or complete our online request form.