Indoor Air Quality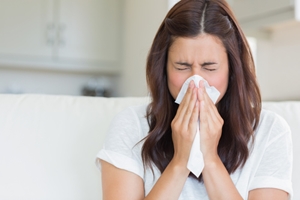 Indoor air quality is a major concern for homeowners across the US. Modern homes are now built with energy efficiency in mind, which means that they're tightly sealed to prevent conditioned air from escaping or outdoor air from intruding. This is a great way to lower energy costs, but it has the unfortunate side-effect of creating some indoor air pollution problems. At Mathis Plumbing & Heating Co., Inc. we have a variety of affordable solutions for improving indoor air quality in Greenwood, SC and the surrounding areas.
Problems with your home's indoor air quality can lead to serious health problems for the members of your household, so you need to know that the air you're breathing is healthy and safe at all times. At Mathis Plumbing & Heating Co., Inc., we care about providing our customers with increased indoor air quality. Our professional air conditioning and heating contractors offer services in indoor air quality in order to provide you with the cleanest, healthiest air for your family to breathe.
The Importance of Indoor Air Quality
The average American spends around 90% of their time indoors, and studies show that indoor air is often much more polluted than outdoor air—sometimes, up to 200-500% more, in fact. There are a number of problems that poor indoor air quality can lead to, and in fact, the US Environmental Protection Agency, EPA ranks poor indoor air quality one among the top five public health risks. Common diseases and symptoms associated with poor indoor air quality include:
Runny, irritated, or stuffy nose
Irritated eyes
Hearing loss
Nausea
Headaches
Muscle pain and soreness
Coughing, phlegm, or sore throats
Lethargy
Dizziness or vertigo
Cardiac problems
And more
Common pollutants and contaminants in indoor air include:
Dust mites
Pet Dander
Mold
Our Greenwood heating and air conditioning professionals can provide you with a number of services to help you keep your home's indoor air quality as clean and healthy as possible.
Our Indoor Air Quality Services Include:
Duct Cleaning: The majority of indoor air pollutants are likely hiding in your ducts and vents. They're circulated and re-circulated throughout your home over and over. Our duct inspections and cleanings can help to thoroughly remove pollutants and contaminants from your air.
Whole-House Air Filtration Systems: These can remove up to 99% of pollutants from your home's air. Our whole-house air filtration system is easy-to-clean and traps airborne indoor pollutants that pass through the system's filters.
Germicidal Lights: These lights can kill 50% of airborne pollutants in as few as 45 minutes.
Other indoor quality services include:
Indoor Air Quality
Air Filtration
Duct Cleaning
Healthy Air
HVAC Services
Air Purifier
Clean Air
Air Purification
Ionizers
Air Cleaners
Air Filters
HEPA Air Filters
If you need a professional for indoor air quality, please call our Greenwood heating contractors at 864-229-7117 or complete our online request form.