HVAC Repairs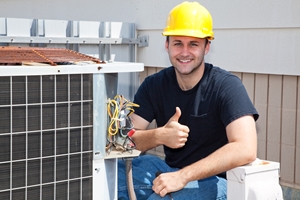 Mathis Plumbing & Heating Co., Inc. is a leader in the HVAC repair industry. Our Greenwood HVAC repairs professionals know that properly working ducts and vents are key to a healthy environment, lower energy costs, and a more comfortable home, so we strive to provide the highest quality service possible to each of our clients. Keeping your home warm in the winter and cool in the summer is one of your biggest priorities, and our professionals aim to help you do that as effectively and efficiently as possible.
Avoid High Utility Costs with Air Duct & Vent Repair Services
Homeowners in South Carolina and the surrounding areas understand all too well the cost that's associated with keeping your home cool in the summer and warm in the winter. It's important to take every step possible to avoid unnecessary energy expenditures with your utilities. One great way to do that is to keep your air ducts and your vents properly maintained.
By having regular maintenance checks, the expert Greenwood HVAC repairs team at Mathis Plumbing & Heating Co., Inc. can help you identify a potential problem with your HVAC system before it becomes overwhelming and costly. If left untreated, these problems can cause a number of other issues, including:
humidity damage and leakage
black mold
over-drawing on your electricity, burning out the motor on a central heating or air unit
over heating or over cooling one are of the home that ends in high utilities bills
Our air conditioning company will help you keep your entire HVAC system in great condition, and we'll always guarantee your complete satisfaction with our work.
Our HVAC Repair Technicians Provide These Services
Air Duct Cleaning
Air Duct Repairs
Ventilation System Repairs
HVAC Repairs
Duct Cleaning
Ductwork
HVAC Repairs
HVAC Air Conditioning
HVAC Maintenance
Cleaning Air Ducts
Air Duct Sealing
Duct Vents
Duct Cleaning Services
If your ducts are dirty, clogged, or blocked, it can cause your home's energy efficiency to drop significantly as it becomes more difficult for your HVAC system to distribute heated and cooled air throughout your home. Build-ups and clogs in your ducts can also cause major problems with your indoor air quality, so keeping your ducts clean is a major priority. Our Greenwood air conditioning professionals can provide you with quality duct cleaning services to help you keep your home comfortable and healthy throughout the year.
Our air conditioning professionals will help you assess your ducts and vents, and we'll find the perfect solutions to help you keep them working properly and causing minimal stress to your HVAC system.
If you need a professional for HVAC repairs in Greenwood, SC or the surrounding areas, please call 864-229-7117 or complete our online request form.