Hot Water Heaters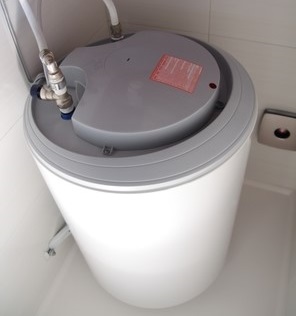 Having hot water in your home is more than a modern convenience—it's a modern necessity. At Mathis Plumbing & Heating Co., Inc., we can provide you with installations, repairs, and replacements for water heaters of any make, model, or brand. We'll provide you with professional, expert service in a timely manner when you contact us for any of your water heater needs. We know locals count on us for hot water heaters in Greenwood, SC and the surrounding communities, so we make sure to provide only top-rated water heating systems to our customers.
Our professional plumbers understand how important your water heater is to your home and the daily lives of you and your family, so we'll always provide you with the highest quality services possible. We'll make sure that your water heater is able to function as well and as efficiently as possible, and we'll always guarantee your complete satisfaction with the work that we provide.
Water Heater Repair & Replacements
Your water heater is one of the most important parts of your plumbing system when it comes to keeping your family comfortable and healthy. The hot water that your water heater provides to your home is what allows to take a hot shower and clean and sanitize your dishes, and it provides you with any number of smaller comforts, all within seconds. When your hot water heater stops working properly, it can be a major discomfort.
There are times when your water heater can be fixed, but if there is a major malfunction with it and the unit has been used for more than ten years, it may be time to consider a water heater replacement. Watch in advance for signs of a problem with your water heater. If your water temperature varies or drops from its normal level, that could mean it's time for repairs or a water heater replacement. Replacing your old water heater with a newer, more energy efficient model can greatly your hot water heaters performance as well as save you money with decreased utility bills.
Choosing a new water heater is a big decision with many excellent makes and models available on the market. Mathis Plumbing & Heating Co., Inc.'s friendly and knowledgeable Greenwood plumbing staff can show you all the latest water heating systems, and we'll even help you compare features such as energy efficiency, warranty, running costs and speed of hot water production so you can choose the one that's perfect for your needs.
We Offer These Water Heater Services:
Hot Water Heaters
Hot Water Heater Installation
Tankless Hot Water Heaters
Tankless Water Heaters
Water Heaters
Water Heater Installation
Gas Water Heaters
Water Heater Repairs
Water Heaters Prices
Water Heater Services
Water Heater Systems
Electric Water Heaters
If you are looking for hot water heaters in Greenwood, SC or any of the nearby communities, please call 864-229-7117 or complete our online request form.