Heating Repairs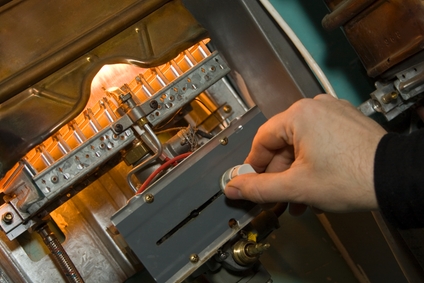 Your heating system is one of the most important parts of your home, and during the coldest parts of the year, it needs to provide you with more than just comfort. During periods of extremely cold weather, your heating system helps to keep your home and your family safe and healthy. At Mathis Plumbing & Heating Co., Inc., our professional Greenwood heating repairs team understands how important your heating system is to you and your family, so when you have any problems with the heating in your home, we'll always be ready and eager to provide you with quality workmanship.
All of our heating contractors are licensed and trained professionals, and we'll always be able to provide you with thorough and accurate heating repairs. We'll diagnose the problems quickly, then we'll find the best solutions and get your heating system back into excellent condition. Our repairs will also keep your heating system functioning as efficiently as possible so that you can keep your home warm and comfortable while keeping your energy costs low.
Whenever you encounter any problems with your heating system, you can rely on our Greenwood heating services professionals for excellent work.
Our Heating Repair Services
Heating Repairs
HVAC Contractors
Greenwood Heating Repairs
Hot Water Heater Repairs
Central Heating Repairs
Furnace Repairs
Gas Furnace Repairs
Electric Furnace Repairs
HVAC Repairs
Heating & Air
Heat Pump Repairs
Gas Heating Repairs
Why Choose Us for Your Heating Repairs?
Our heating contractors are continuously trained and have extensive professional experience.
We have flexible scheduling, and we offer same-day service and emergency repairs.
We'll always be on time to every job.
All of our work includes a 100% satisfaction guarantee.
When Does a Heating System Need to be Serviced?
If you encounter any of the following problems, call our professionals as soon as possible to have repairs performed:
Lack of heating in one or more parts of your home.
Strange smells or gas-like odors in parts of your home.
Your heating unit's pilot light is off.
Your heating unit makes squealing and/or rumbling noises.
Your heating unit constantly runs.
Your blower fans are constantly running.
Your thermostat is malfunctioning.
Our Greenwood heating repairs professionals can inspect your entire heating system, diagnose the problems that you're experiencing, and repair the problem at its source. We'll make sure that your heating system is able to keep your home comfortable and safe at all time, and that it's running as efficiently as possible so that you can save money on your monthly heating costs.
If you need a professional for heating repairs, please call our Greenwood heating contractors at 864-229-7117 or complete our online request form.