Heat Pump Maintenance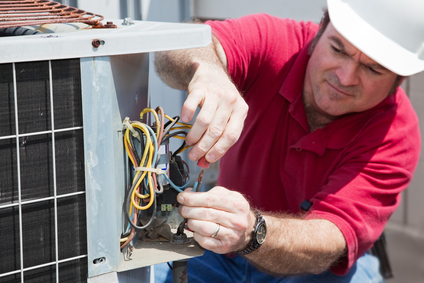 A heat pump is one of the most efficient heating units you can use in your home, but it needs to be properly maintained if it's going to be able to remain efficient. At Mathis Plumbing & Heating Co., Inc., our Greenwood heat pump maintenance experts can provide you with high quality heat pump maintenance services to help you keep your heat pump as effective and efficient as possible. Our professional heating contractors are all licensed, trained, and experienced, so we'll be able to guarantee that you're completely satisfied with all of the work that we provide.
It is important to keep your heat pump maintained so it continues to offer energy efficient and positive results. Heat pump maintenance can increase the quality of air your are getting from your heat pump, and will also increase the life of the system. For quality heat pump maintenance in Greenwood, SC or any of the surrounding areas that will ensure your system is operating properly and at maximum efficiency, call Mathis Plumbing & Heating Co., Inc., your Greenwood heating contractor, today.
Our Heat Pump Maintenance Services
Heat Pumps
Water Heat Pumps
Heat Pump Installation
Heat Pump Prices
Geothermal Heat Pumps
Heat Pump Repairs
Heat Pump Replacement
Heat Pump Maintenance
Geothermal Energy
Heating and Cooling
Heat Exchangers
Ground Source Heat Pumps
Energy Efficiency All Year Long
Heat pumps are a great way to keep your home warm in the winter, cool in the summer, and energy efficient all year long. Your heat pump can be used for both heating and cooling, so it will keep your energy costs as low as possible throughout the year. Our heat pump tune-ups will help you ensure that your heat pump is as energy efficient as possible at all times.
During our maintenance services, we'll look for any smaller problems with your heat pump and take care of them before they turn into larger issues. This helps to prevent major repairs down the line while also keeping your system as efficient as possible.
Why Hire Us for You Heat Pump Maintenance Services?
Mathis Plumbing & Heating Co., Inc. has been providing homeowners in the area with quality heating and air conditioning services since 1952, and our reputation is built on our dedication to excellent work and to customer satisfaction. When you need any maintenance services for you home's heat pump, our Greenwood heating professionals will be able to tackle the job. We'll do whatever it takes to keep your heat pump in great condition, and we'll always guarantee your complete satisfaction with our work.
If you need a professional for heat pump maintenance, please call our Greenwood heating contractors at 864-229-7117 or complete our online request form.