Customer Guarantees
Mathis Helps You Choose With Confidence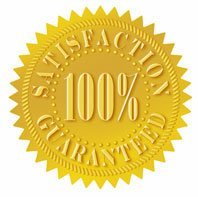 You've heard the expression "buyer beware"—it's not terribly reassuring, is it?
At Mathis Plumbing & Heating Co., Inc., we can guarantee that you can always rely on us. Choose our services with confidence, and we won't let you down.
To back that up, we offer these ironclad guarantees:
Guaranteed Upfront Pricing: You'll know the price before we begin the job.
100% Satisfaction Guaranteed: We want you to be happy with our work, and we don't consider a job done until you are.
Qualified Professionals: Our technicians, installers, and office staff are the best in the business. Each one is experienced, trained, and prepared to answer your questions in a professional and courteous manner. Our technicians will arrive at your home in clean uniforms and lettered trucks for your added peace of mind. Plus, they'll take great care to leave your home and work area at least as clean and tidy as they found it.
Ralph Mathis, our founder, taught us how. And we're proud to carry on the tradition. We look forward to your call!
If you would like to learn more about our guarantees, please call 864-229-7117 or complete our online request form.