Epoxy Pipe Restoration Services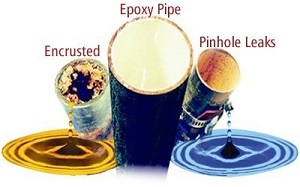 At Mathis Plumbing & Heating Co., Inc., our professional plumbers can provide you with high quality epoxy pipe restoration services that can help you keep your pipes in the best condition without needing to completely replace them. Our epoxy pipe lining (ePipe) services are an excellent way to restore any encrusted or leaking pipes that are causing problems to your home's plumbing system.
All of our Greenwood epoxy pipe restoration specialists are licensed professionals with extensive training and experience, so we'll always be able to provide you with excellent workmanship and professional customer service. We'll make sure that your pipes are totally restored and able to keep your plumbing system functioning efficiently.
Why Pipes Need Relining
When pipes that are delivering drinking water to your home begin to erode, it can be a very serious health hazard. Corrosion and pinhole leaks can quickly become nightmares. Thousands of homeowners, businesses, hospitals, universities, apartment complexes, hotels and others spend millions of dollars on this problem year after year. While repiping is sometimes necessary, epoxy relining of pipes can be an excellent alternative, and our professional plumbers can handle every aspect of the job.
Epoxy pipe lining has been used worldwide for over 20 years. The US Government, Army Corp of Engineers, and foreign governments have all seen the benefits of this process. We are excited to be able to offer this technology to Greenwood and the surrounding communities.
Epoxy Pipe Repairs and Pipe Lining
Whether your interested in a repair of one pipe or you're looking for whole house solution, Mathis Plumbing & Heating Co., Inc. can handle the job. Our patented three step process is permanent, and it involves no mess, cutting or busting walls/floors/ceilings, painting, wallpapering, environmental removal, and other issues that occur as a result of a traditional repiping services.
Our professional plumbers will restore your existing pipes right within your walls. Epoxy pipe restoration is an excellent repiping solution that is economical, safe, NSF/UPC-approved for water consumption, and healthy. There is no better plumbing technology available today to end the growing problem of eroding water pipes. Call Mathis Plumbing & Heating Co., Inc. today for more information on our epoxy pipe lining services.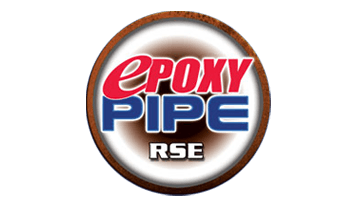 Our Epoxy Pipe Restoration Services Include:
Epoxy Pipe Restoration
Ace Duraflo Process
Pipe Lining
Pipe Repairs
Pipelining
Water Pipe Restoration
Sewer Repairs
Sewer Pipe Lining
Pipe Replacement
Water Pipe Repairs
Pinhole Leaks
Epoxy Pipe Repair
Pipe Leak Repairs
Epipe Restoration
Sewer Line Repairs
Epoxy Lining
To learn more about our epoxy pipe restoration services, please contact our Greenwood plumbing services team. As a local plumber in Greenwood, SC, we care about providing our customers with the best services for their plumbing needs. You don't have to settle for destructive pipe restoration with our Greenwood epoxy pipe restoration team here to help!
If you need a professional for epoxy pipe restoration and pipe repairs, please call our Greenwood plumbers at 864-229-7117 or complete our online request form.