Drain & Sewer Jetting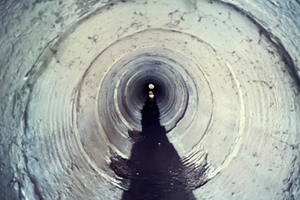 Drain and sewer jetting in Greenwood, SC and the surrounding areas, which is also referred to ask hydro jetting or water jetting, is, to put it simply, using a high velocity stream of highly pressurized water to get rid any accumulations or build-ups in your home's drains and pipes. Our plumbers recommend that you have a high pressure jetting services performed by a drain and sewer clearing professional regularly to keep your drains and lines in the best condition possible at all times. Regular drain and sewer jetting services will prevent clogs, broken pipes, and any number of other problems that can be difficult to expensive to repair.
No matter what is obstructing the flow of your drain, the professional Greenwood drain and sewer cleaning experts at Mathis Plumbing & Heating Co., Inc. have the knowledge and experience to eradicate the problems quickly, thoroughly, and safely. We can use our sewer video inspection services before our sewer jetting begins to accurately identify the exact problems your pipes and drains are having. Our drain cleaning company makes sure that all of the work we provide to you is the highest quality possible.
Our Drain & Sewer Jetting Services
Sewer Repairs
Drain Repairs
Drain Cleaning
Sewer Jetting
Drain Jetting
Hydro-Jetting
Sewer Cleaning
Drain Pipe Repairs
Drain Pipe Cleaning
Unclogging Drains
Clogged Sewer Line Repairs
Fixing Clogged Drains
How Drain & Sewer Jetting Works
Water jetting uses a highly pressurized stream of water fed through nozzles into your sewer and drain system to remove any clogs or blocks that may be causing problems in your plumbing system. A typical home's plumbing system is likely to be operating with as low as 25% of the available drain diameter because build-ups and clogs in the drains and pipes. This reduced diameter slows the flow of water in your drains and makes your plumbing system less of efficient. If these problems are left untreated, they can cause further damage and eventually become totally clogged.
Importance of Sewer Cleaning
If sewer line clogs aren't identified and properly handled as quickly as possible, they can cause costly damage to your home, plumbing system, or landscape. It's very important that your sewer lines are always kept totally clear, efficient, and functional, and our sewer jetting services can help.
If tough clogs or roots are preventing your home's sewer lines from functioning as they should, our sewer jetting services can completely eliminate the problems. Our sewer jetting services are the most effective ways to get rid of roots, blockage, grease, and soaps, and we'll also thoroughly clean your pipe wall surfaces.
If you need a professional for drain or sewer jetting, please call our Greenwood drain cleaning company at 864-229-7117 or complete our online request form.