Drain Cleaning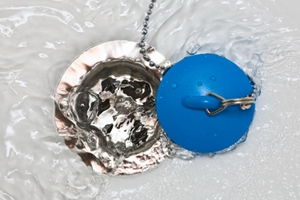 A clogged drain in your sink, shower, or bath can be an irritating problem, and, more importantly, it can cause problems throughout your home's plumbing system. All of the faucets and drains in your home are connected in multiple places, so any clogs in one drain will have an effect on all the others. At Mathis Plumbing & Heating Co., Inc., we offer professional drain cleaning services that can help you keep your entire plumbing system in excellent condition at all times.
Our professional plumbers in Greenwood, SC are licensed, trained, and experience, so we'll always be able to thoroughly clean the drains in your home, and we'll guarantee your complete satisfaction with our work. Our drain cleaning services are reliable, prompt, and professional, and we'll always provide upfront pricing. When you encounter problems with any drains in your home, you can always rely on our Greenwood drain cleaning specialists for excellent work.
Professional Drain Cleaning Services
At Mathis Plumbing & Heating Co., Inc., our drain cleaning company has all the experience, skill, tools and products to handle any size drain cleaning job…any time, day or night. Our drain cleaning services include:
In-line video inspection to identify the exact location and extent of the problem
High pressure water jetting for the really tough blockages
Replacing existing sewer & drain lines with thick-wall plastic-based PVC piping that blocks root invasion and deterioration that might otherwise occur with standard cast iron, clay and Orangeburg (made from compressed wood pulp and pitch eventually will
Bio-Clean drain cleaning product which outperforms "supermarket" varieties...plus it's completely organic and therefore causes no damage to the environment. (You can purchase Bio-Clean directly from your friends at Mathis Plumbing & Heating Co., Inc.)
Our Drain Cleaning Technicians Provide These Services
Greenwood Drain Cleaning
Drain Cleaning
Sewer Drain Cleaning
Blocked Drain Cleaning
Unclogging Drains
Shower Drain Cleaning
Bathtub Drain Cleaning
Plumbing Drain Cleaning
Drain Pipe Cleaning
Clogged Drains
Drain Cleaners
Drain Repairs
Water Jetting Services
Water jetting (or sewer jetting, or hydro jetting) is simply using a high-velocity stream of pressurized water to to get rid of accumulated grease, oils, scale, and other build-ups in your sewer drain and lines. Our water jetting services can help to prevent pipes from breaking in the future, and they'll make sure that your pipes are totally clean and clear-flowing. No matter what kind of build-ups are hindering the performance of your pipes, water jetting can help to clear them and keep your plumbing system functioning at its best. Call our Greenwood plumbing company today to learn more.
If you need a professional for drain cleaning services, please call our Greenwood plumbers at 864-229-7117 or complete our online request form.