Commercial Plumbing Replacement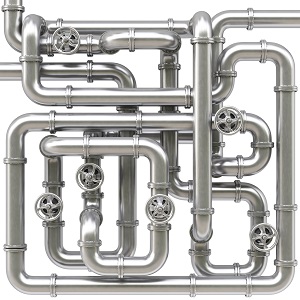 Mathis Plumbing & Heating Co., Inc. offers expert service in Greenwood commercial plumbing replacement for your commercial property in South Carolina. Your Greenwood plumber at Mathis is always punctual, clean, polite and stays up to date on the latest plumbing technologies in the industry in order to provide you with the best in commercial plumbing replacement services.
Whether you need a water pipe replacement, drainage system replacement, or any other type of plumbing system replacement, you can always count on the team of expert plumbers at Mathis Plumbing & Heating Co., Inc. for quality results.
We pride ourselves in knowing that we are providing our commercial customers with reasonable rates and experienced plumbers in Greenwood, SC capable of handling all stages of commercial plumbing including: new installation, plumbing additions, hot water heater installation, sewer and drain installation, water lines replacement, and more.
Our Commercial Plumbing Replacement Services
Commercial Plumbing Replacement
Plumbing Replacement
Commercial Plumbing
Commercial Bathroom Plumbing
Drainage Systems
Plumbing Repairs
Plumbing Installation
Commercial Piping
Bathroom Plumbing
Pipe Installation
Pipe Replacement
Drain Replacement
High Quality Commercial Plumbing Replacements
Our Greenwood commercial plumbing professionals have extensive experience, and we'll always be able to provide you with the best commercial plumbing replacements possible. We can help you install more efficient plumbing fixtures like low-flow toilets or faucets so that your plumbing system can and fixtures can help you meet new green energy standards. We can also send one of our plumbers to your facility to inspect your plumbing to ensure that everything is up to code and let you know if anything needs to be replaced to meet the local building code standards.
Why Hire Us For Your Commercial Plumbing Replacement?
No matter what kind of commercial property you have, its plumbing system is one of its most important components, so keeping the plumbing in great shape is one of your main priorities. At Mathis Plumbing & Heating Co., Inc. our expert plumbers have the experience, training, and dedication to help you ensure that your plumbing system is always functioning at its best. We've been working with business in the area since 1952, and the reputation that we've built as a Greenwood plumber in that time is based on our commitment to quality work and customer satisfaction at every job that we perform.
If you need a professional for commercial plumbing replacements in Greenwood, SC or nearby, please call 864-229-7117 or complete our online request form.