Commercial Plumbing Repairs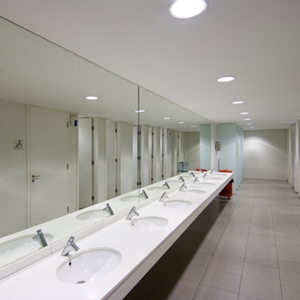 Mathis Plumbing & Heating Co., Inc. understands that when you have a plumbing emergency at your business, it is important for our plumbers to get there fast and solve the problem so that you can get your business back on track. That's why we offer prompt, reliable commercial plumbing repairs in Greenwood, SC and the surrounding areas.
Our Greenwood commercial plumbing professionals have the equipment and expertise to provide you with commercial plumbing repairs that get your plumbing problems fixed quickly and with the least amount of interruption for both you and your customers.
When you enlist the services of our commercial plumbers, you can rest assured you will receive the best plumbing services available in the Lakelands area. Our experienced commercial plumbing contractors keep up to date on the latest advances in plumbing technology, so our plumbing repairs are always totally thorough and accurate.
From simple equipment cleaning to complex sewer troubleshooting, your commercial property's plumbing system is safe in the hands of Mathis Plumbing & Heating Co., Inc. Take peace of mind knowing that we are qualified, experienced, and ready to handle all your commercial plumbing repairs.
Our Commercial Plumbing Repairs Services
Commercial Plumbing Repairs
Commercial Sewer Repairs
Commercial Plumbing
Commercial Plumbing Maintenance
Commercial Drain Cleaning
Plumbing Maintenance
Plumbing Installation
Water Pipe Replacement
Unclogging Drains
Sewer Cleaning
Pipe Repairs
Drain Cleaning
Tenant Improvements
Our commercial plumbers in Greenwood, SC have extensive experience with tenant improvement jobs. If you own a residential commercial property, it's important that you keep the plumbing in good condition for your tenants, so we take the job very seriously. If you need to relocate fixtures, replace them, bring bathrooms or kitchens up to current codes, or anything else, we can help.
From the smallest remodel to and extensive, multi-floor build-out, we guarantee your complete satisfaction with our work. When the project is complete, we can continue to provide excellent service replacing fixtures, cleaning drains, testing for back flow, or repairing your plumbing system.
New Construction Plumbing
For any new commercial construction, making sure that the water and gas lines, plumbing fixtures, and piping are all installed to the highest standards of quality is a necessity. That's why you'll need a commercial plumbing professional that you can trust to get the job done right, and you'll want us involved from the beginning of the project.
A poor job planning your plumbing system can lead to expensive and time-consuming complications. Our plumbers work with you and any other contractors throughout the process of construction to make sure that everything is perfectly integrated and installed. The plumbing in your new commercial building is guaranteed to be totally reliable from the moment it's completed, and you won't see any problems with it for years to come.
If you need a professional for commercial plumbing repairs in Greenwood, SC or nearby, please call 864-229-7117 or complete our online request form.