Central Heating & Air Conditioning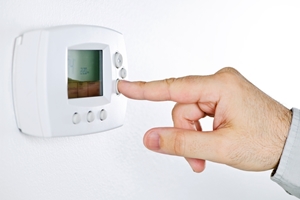 When you need quality repairs, installations, or maintenance services for a central heating & air conditioning system, you can always rely on the professional heating contractors at Mathis Plumbing & Heating Co., Inc. Our Greenwood central heating and air conditioning specialists have been providing high quality HVAC services to homeowners in South Carolina and the surrounding areas since 1952, and our reputation is built on providing the highest quality workmanship possible to every one of our clients.
We understand how important your central heating and air conditioning system is to your home and your family, so we are proud to offer central heating and air conditioning installations, repairs, and maintenance services. These modern systems are a cost-efficient option, and our professionals will be able to ensure that yours is always in excellent condition.
Save Money With Central Heating & Air Conditioning
Many homeowners are unaware that central air conditioning saves you money in the long run. Replacing an old central air conditioning system or window unit can save you a significant amount on your utilities.
Many homeowners find that the reduction in utilities when they use a modern central air conditioner is between 15 and 50%. Our Greenwood heating and AC service professionals can work with you to determine whether a central heating and air conditioning system is right for your home.
Window Units vs. Central Air Conditioning & Heating
Window units and outdated air conditioning systems are inferior to modern central air conditioning and heating systems for several reasons. Mainly, a window unit hardly keeps up with the heat of South Carolina! Also, older window units and central air conditioning systems leak coolants, have bad motors, and perform poorly. Poor performance means that you are using more electricity while keeping your home less comfortable.
An additional problem of window units is the water damage from a leaky unit. As the performance of a window unit decreases, the more water damage risk it creates. Plus, the weight of the unit in the window sash often creates other structural problems to the home.
Central air conditioning units offer higher efficiency and better performance than window units. Window units may be a good choice for smaller homes or single rooms, but central air conditioning systems will always be more effective and more efficient.
If you are thinking of making the switch from window units to a central heating and air conditioning system, don't hesitate to contact our air conditioning company. We'll be happy to help you out!
Our Central Heating & Air Conditioning Technicians Provide These Services
Central Heating
Central Air Conditioning
Central Heating & Air
Central Air Conditioning Units
Central Air Conditioning Repairs
Central Air Conditioning Installation
Central Air Conditioning Systems
Central Heating & Air Conditioning
Central AC
Central HVAC
Central Heat
Air Conditioners
If you need central heating and air conditioning repairs, installation, or maintenance, please call 864-229-7117 or complete our online request form.